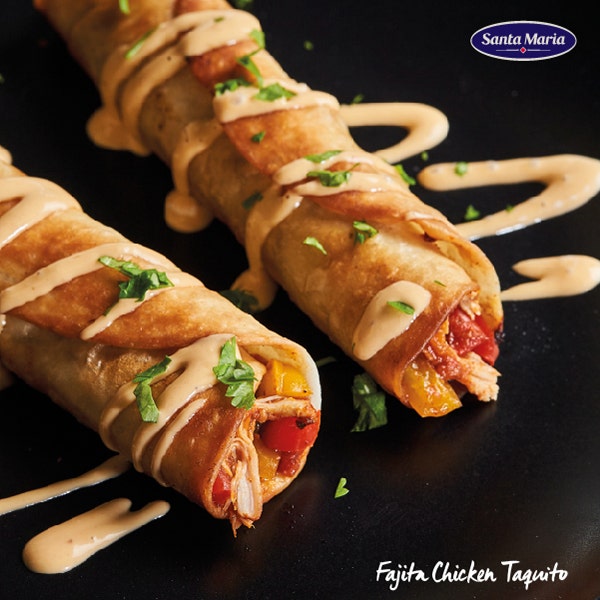 Fajita Chicken Taquito
A taquito is a Mexican dish that typically consists of a small rolled-up corn tortilla that contains a filling, including beef, cheese or chicken. The filled tortilla is then fried. The dish is often topped with condiments such as sour cream and guacamole. In this recipe we have used Chicken and our Fajita seasoning.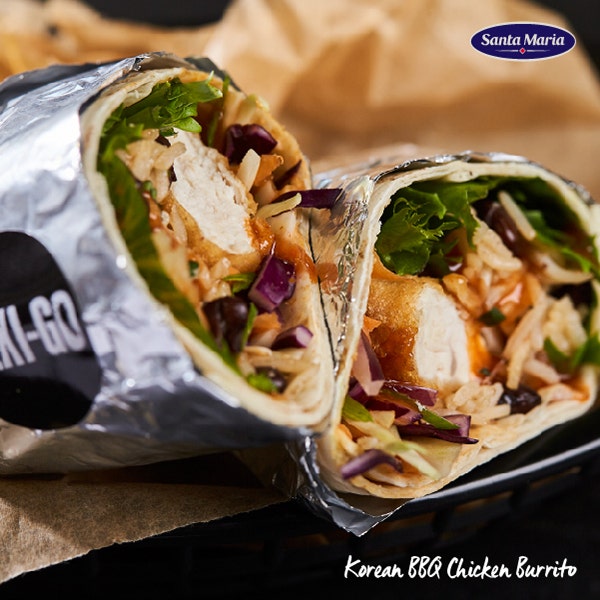 Korean BBQ Chicken Burrito
Korean products have become increasingly popular over the last few years. The cuisine is considered one of the healthiest in the world, with a large focus on vegetables and simply cooked meats. One of the most popular ingredients seen at the moment is Kimchi. We have taken the popular flavours from Korea of chilli and ginger and used them with the most popular protein Chicken. Perfect with our Santa Maria Kimchi.
Buffalo Chicken Tenders
Method:
Place chicken and flour in a large resealable plastic bag, toss to coat.
Place eggs in one dish and panko in another. Dip the chicken into the eggs, followed by the panko, turning to coat evenly.
Heat oil in a skillet over a medium-high heat. Cook the chicken for 6-8 minutes, or until cooked through and crispy, turning once.
Toss the chicken in the Frank's Buffalo Wings Sauce and serve immediately.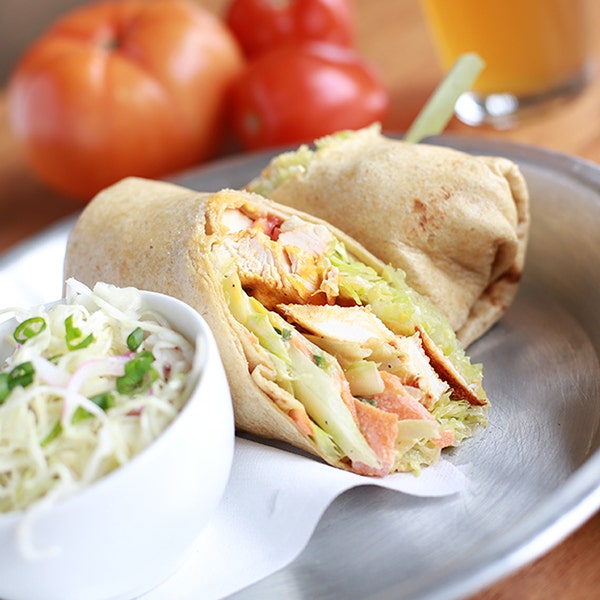 Buffalo Chicken Wrap
Method:
Slice chicken breasts into several long, thin strips.
In a small bowl, whisk together olive oil, Frank's Redhot Sauce, paprika, garlic powder and salt. Add the chicken and leave it to marinate for at least 10 minutes (up to 24 hours).
Heat the chicken strips on a large non-stick skillet over a medium-high heat. Cook through, around 4-5 minutes.
Place tortilla on a plate and spread with a thin layer of blue cheese or ranch dressing. Layer on the lettuce, carrots, avocado and cheese.
Arrange some chicken down the centre of the tortilla and wrap tightly. Slice in half and serve.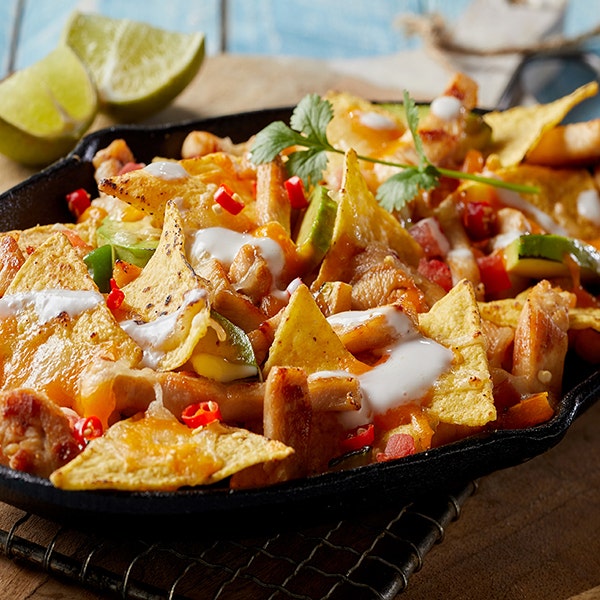 Buffalo Skillet Chicken Nachos
Method:
Mix chicken, beans, corn and Frank's Redhot Sauce in a skillet on a medium heat. Cook and stir for 3-5 minutes until well mixed and heated through, then remove mixture from the skillet. Wipe the skillet clean.
Arrange half the tortilla chips in a single layer in the bottom of the skillet. Layer with half the chicken mixture and half the cheese, then repeat with the remaining ingredients.
Cover and cook on medium-low heat for 5 minutes or until the cheese is melted. Serve with desired toppings, such as avocado, tomato and sliced green onion. Drizzle with more Frank's Redhot Sauce and sour cream if desired.