The Loughnane's family have been supplying tasty sausages and puddings to the community since 1975, but their butchery heritage goes back four generations to 1934.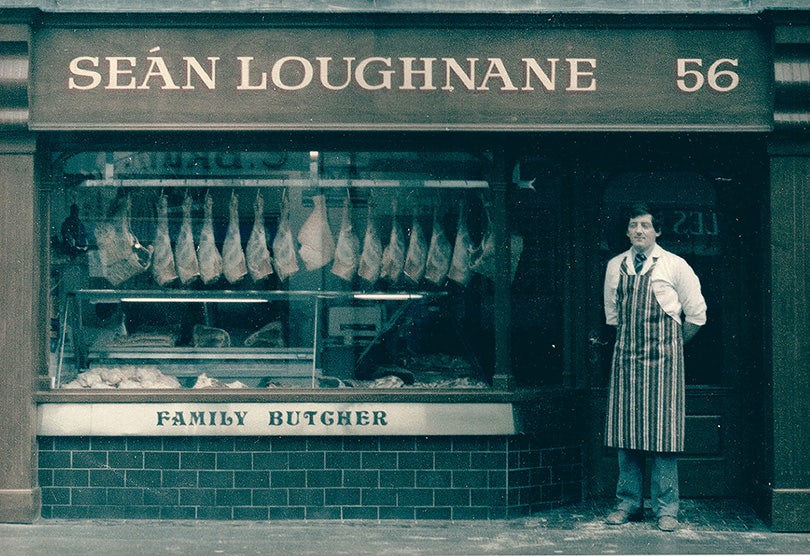 Loughnanes was founded by Sean Loughnane, who had been in the retail butchering business for most of his life. Originally from Loughrea, Sean moved to Galway and set up a retail butcher in 1975. The business grew to be one of the best-known butcher's shops in the country. In 1992, Sean and his wife Ann opened a second store in Galway. This was an award-winning specialist fresh food hall with emphasis placed on quality products and ultimately customer satisfaction. Today, Sean and Ann's son's Daire and Eoin are now at the helm of the day to day running of the business.
---
New to Sysco from Loughnane's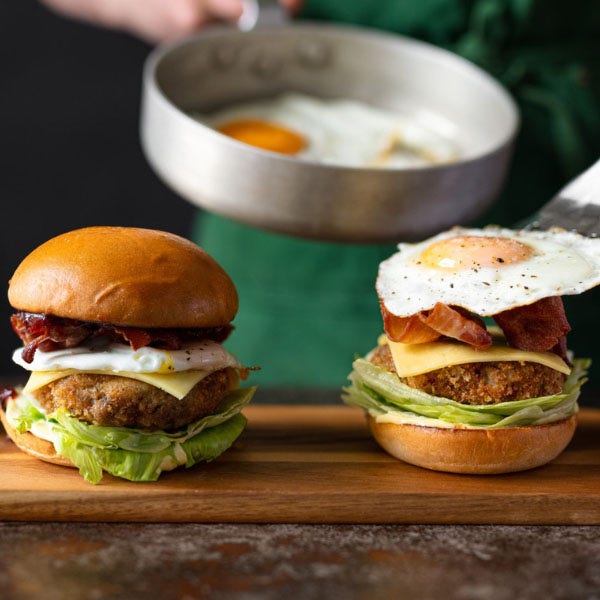 Method:
Sweat off onions and sage in half oil and leave to cool.

Combine sausage meat, black and white pudding, mustard and the cooled onion mix.

Shape into four patties.

Crumb coat the patties in the flour, egg and panko crumb.

With the rest of the oil, seal the burgers off in a non-stick pan and finish in the oven at 170 degrees for about 10 minutes.

Toast the brioche buns and coat the top bun with combined cranberry and spice sriracha.

Combine mayonnaise, gherkins and American-style mustard and spread on the bottom half of the bun.

Layer the burger for the bottom with iceberg lettuce, burger, cheese and cooked bacon. Top with a fried egg and enjoy.