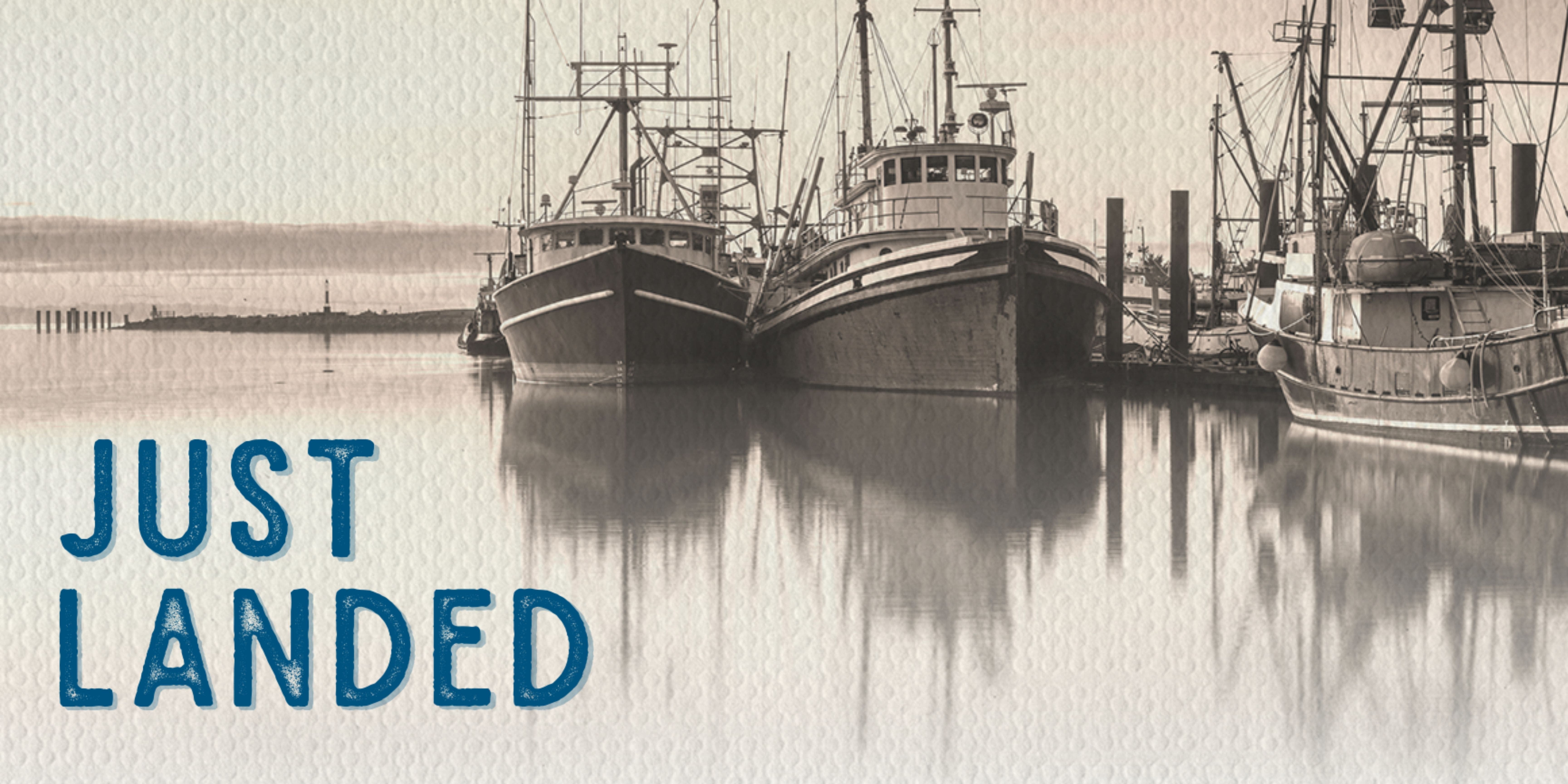 Just Landed delivers the freshest wild-caught Irish seafood straight from the pier to the restaurant door. With our partner M Wright & Sons, we source the finest, most exclusive seafood from fishing boats around Ireland. Our seafood is fully-traceable from sustainably managed fisheries. This week's catch comes from the Ivan Wilde Fishing Company, led by Skipper Eamon Wilde.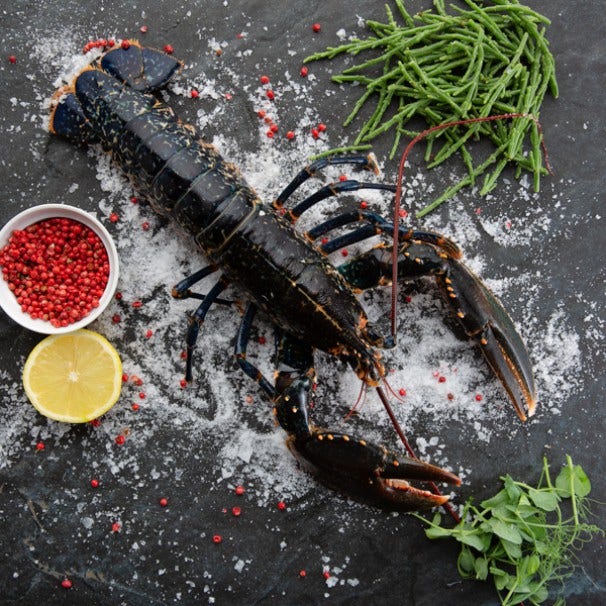 Pot caught from the Aran Islands off the West coast of Ireland, our lobsters are delivered to us live three times per week in wet pac sea water and gel packs which keep them chilled. Lobster is fantastic either steamed or grilled with a butter, Dublin Lawyer or Thermador sauce.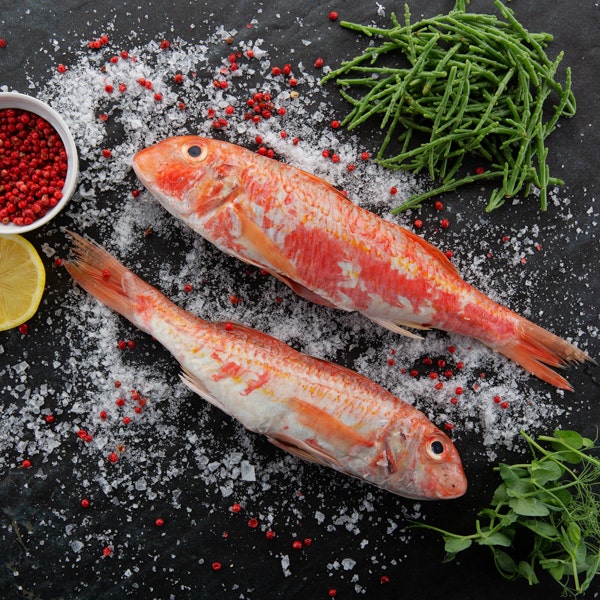 With red scales covering its plump, rounded body, not only is its skin very pretty, it's also fantastically flavoursome. Red mullet has a high fat content that can stand up to more robust seasonings, so go wild! When cooked, it has a wonderful crunch on it – like fish crackling!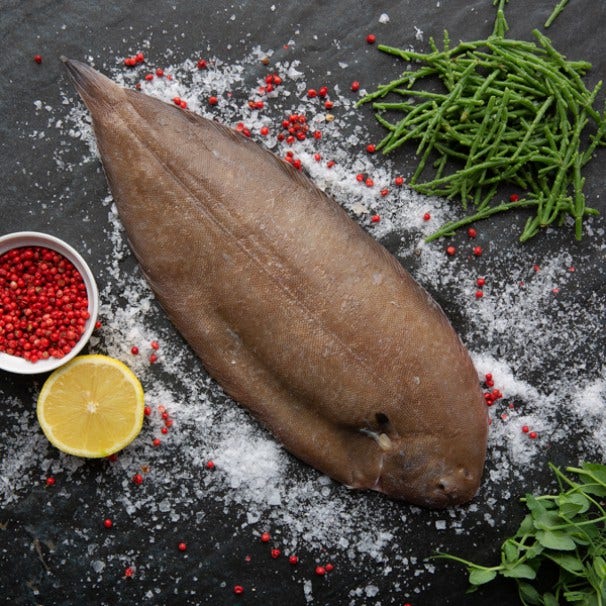 Landed in Castletownbere, Co. Cork or Kilmore Quay Co. Wexford, Black Sole is a delicious, delicate flavoured flatfish also known by the name Dover Sole. It is best cooked on-the-bone and served with lemon and caper butter.
While John Dory is rare in Irish waters, this week we have
landings off Castletownbere, Co. Cork. A top-quality fish that's not to be over-cooked, John Dory boasts a dense white flesh with lots of flavour and is well suited to Mediterranean recipes, many of which involve being baked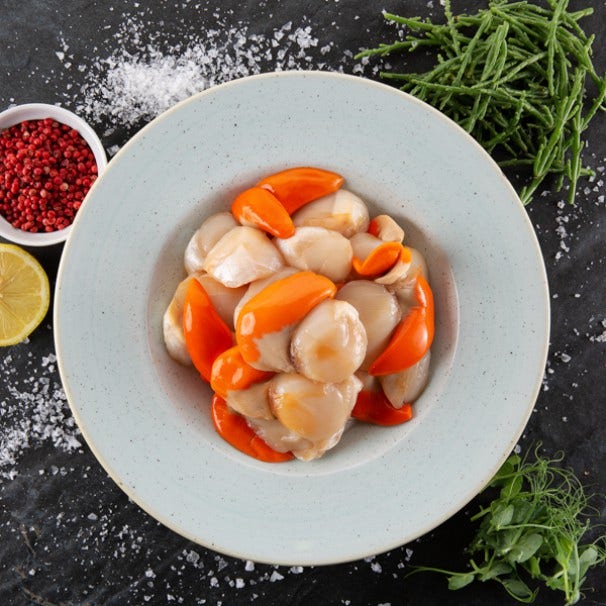 Landed in Kilkeel, Co, Down and fished just off the Isle of Man, our fresh King Scallops are nice plump ones with firm white translucent flesh. Scallops just take four or five minutes to cook - panfry or grill for a few minutes until golden brown and firmed up slightly.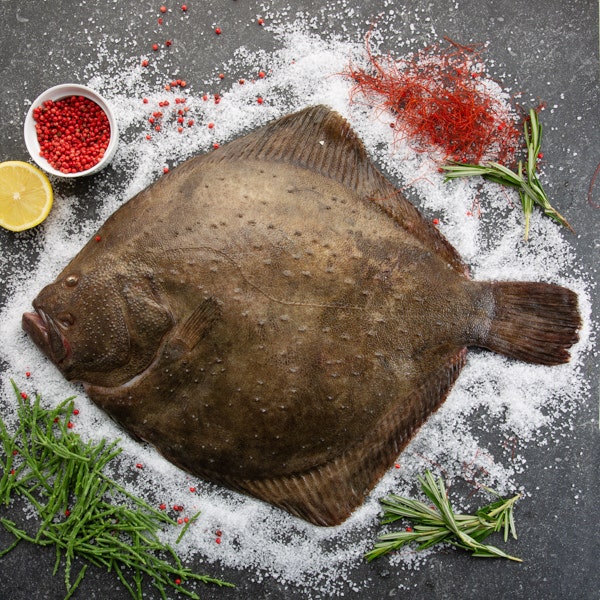 For both flavour and texture, not much beat turbot. Landed in Kilmore Quay, Co. Wexford, Turbot has a white buttery soft lesh and a subtle salty flavour. Fillets are often pan roasted: fried for a few minutes on the outside to give a good sear, and then placed into a hot oven for 4-6 minutes to finish off the middle without overcooking the outside