The Loughnane's family have been supplying tasty sausages and puddings to the community since 1975, but their butchery heritage goes back four generations to 1934.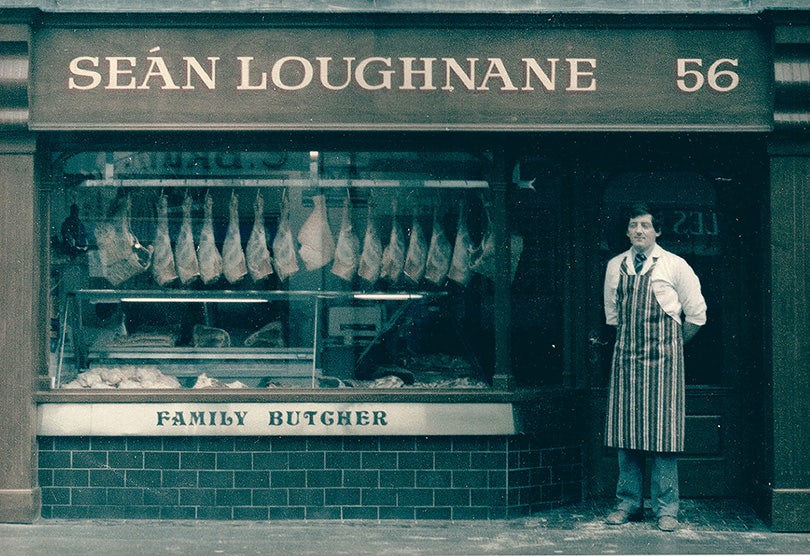 Loughnanes was founded by Sean Loughnane, who had been in the retail butchering business for most of his life. Originally from Loughrea, Sean moved to Galway and set up a retail butcher in 1975. The business grew to be one of the best-known butcher's shops in the country. In 1992, Sean and his wife Ann opened a second store in Galway. This was an award-winning specialist fresh food hall with emphasis placed on quality products and ultimately customer satisfaction. Today, Sean and Ann's son's Daire and Eoin are now at the helm of the day to day running of the business.
---
In 2019, Loughnane's decided to bring a positive change to consumer's diets and the environment using years of experience in food production and consumer driven insights, plant-based brand, Sons of Butchers was born.
Sons of Butchers mission is to make tasty, versatile go-to meat alternatives for health-conscious and convenience-driven consumers. It truly is tackling the 'meat-free' market with a product range that was created with a true appreciation of ingredients, texture, and flavour.
Meat Alternative Recipes by Loughnane's and Sons of Butchers