2023 is the Year of the Rabbit and we would like to wish all our customers a very happy Lunar New Year!
In celebration, chef Simon Hudson has whipped up a sweet, sticky, Asian-style Teriyaki - with a little bit of an Irish fusion!
View the video and shop the recipe below.
Salmon Teriyaki by Chef Simon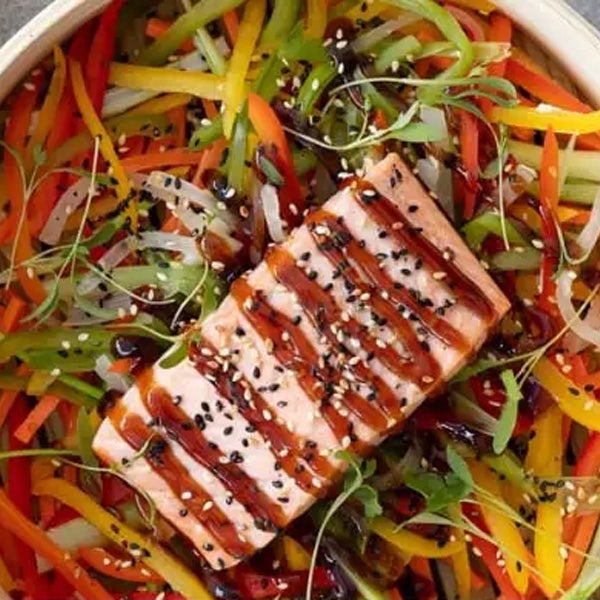 Place peppers, scallions, carrots and mooli into the bottom of a steamer basket. Season the Salmon and place on top of the vegetables.

Cover with a lid and steam over a pot for 10-12 minutes. Remove from the heat and leave to rest for a few minutes.

Drizzle a Teriyaki glaze on top and finish with some toasted sesame seeds, garnishing with a drizzle of sesame oil.

Heat mashed potato in a pot and add wakame. Heat through and check seasoning. Toss broccoli in some sesame oil, season and grill, obtaining a nice charred colour.

Serve the Salmon in a basket (if possible) and a side of both wakame mash and broccoli. Finally, garnish with a couple of shiso leaves.
Want to learn more about our World Food offering? Simply email the World Food team on irl-worldfood@sysco.com